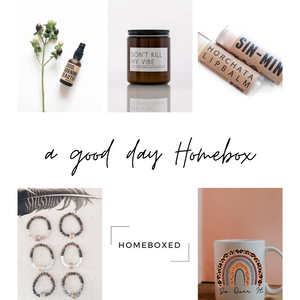 A curated HOMEBOX for the lady of the home. Life is stressful but the simplest of things can make it easier! This GOOD DAY HOMEBOX is filled with all things to make it a good day! 
 This HOMEBOX all supports 5 women-preneurs with products made in the USA!
BOX DETAILS: 
A body spray, candle, lip balm, bracelet and mug.